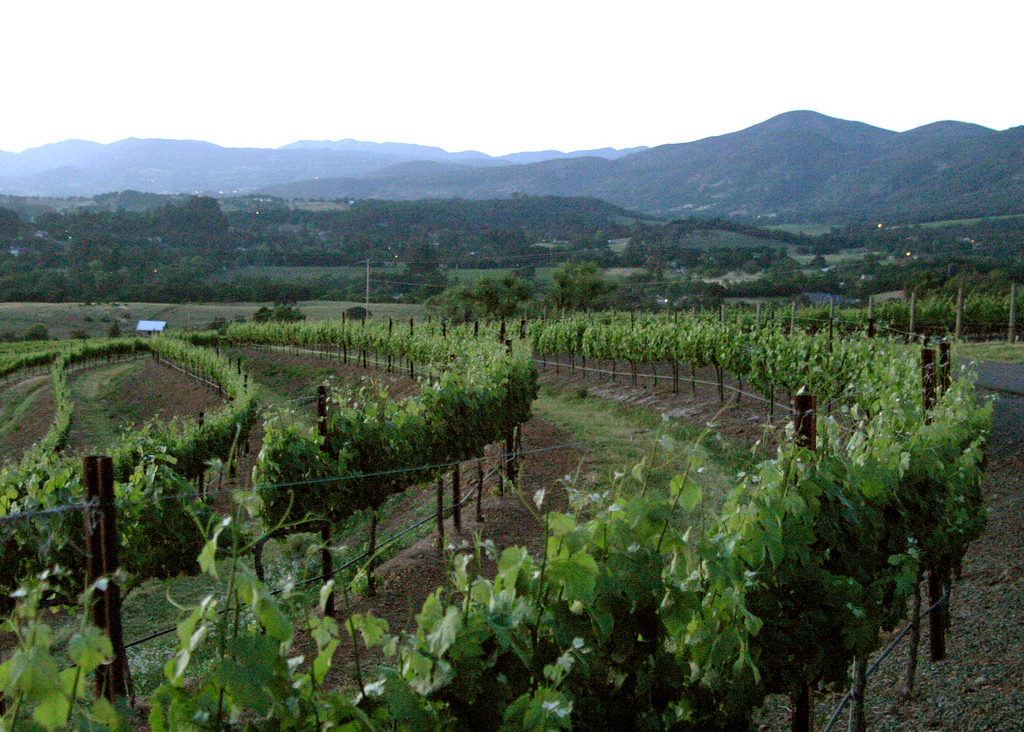 Vintner Vonderland Napa Valley: 5 Nights, 4 people
Our sister Land Trust in Napa Valley has prepared a 5 night/ 6 day stay for those with a true taste for conservation. Move into your own vineyard at the stunning Carver Sutro guesthouse, they'll make you feel right at home with a case of wine awaiting. Relax and prepare for the rest of the week which features a hot-air balloon ride followed by a champagne breakfast at Domaine Chandon, and two land trust field trips of the Dunn-Wildlake and Foote preserves. Hikes come with personal field guide and a fresh-packed picnic. Since  it's Napa, and you'll be working up quite an appetite, eat! drink! Rounding out your stay are dinners at eclectic Ubuntu Restaurant & Yoga Studio and the stunning Auberge Du Soleil, plus a VIP tasting at the historic Silverado Vineyards in the heart of the Stag's Leap district. Bon vivants, this one's for you!
Total Value: $5000 Buy Now for $8,500
Donors: Land Trust of Napa County
This package is a part of the 2012 "Buy Back the Beach" Benefit Lu'au "Adventures for the 'Aina" Live Auction.

Hawaiian Islands Land Trust is a nationally accredited nonprofit organization with the mission of "protecting the lands that sustain us." By working to increase conservation land across Hawai`i we ensure the protection of coastal shoreline accesses and recreation areas, native ecosystems and habitats, culturally significant lands, and agricultural lands for our working farms and ranches—all for our use and enjoyment today and for all generations to come. For more details on the organization and our protected lands contact us at (808)244-5263 or info@hilt.org.