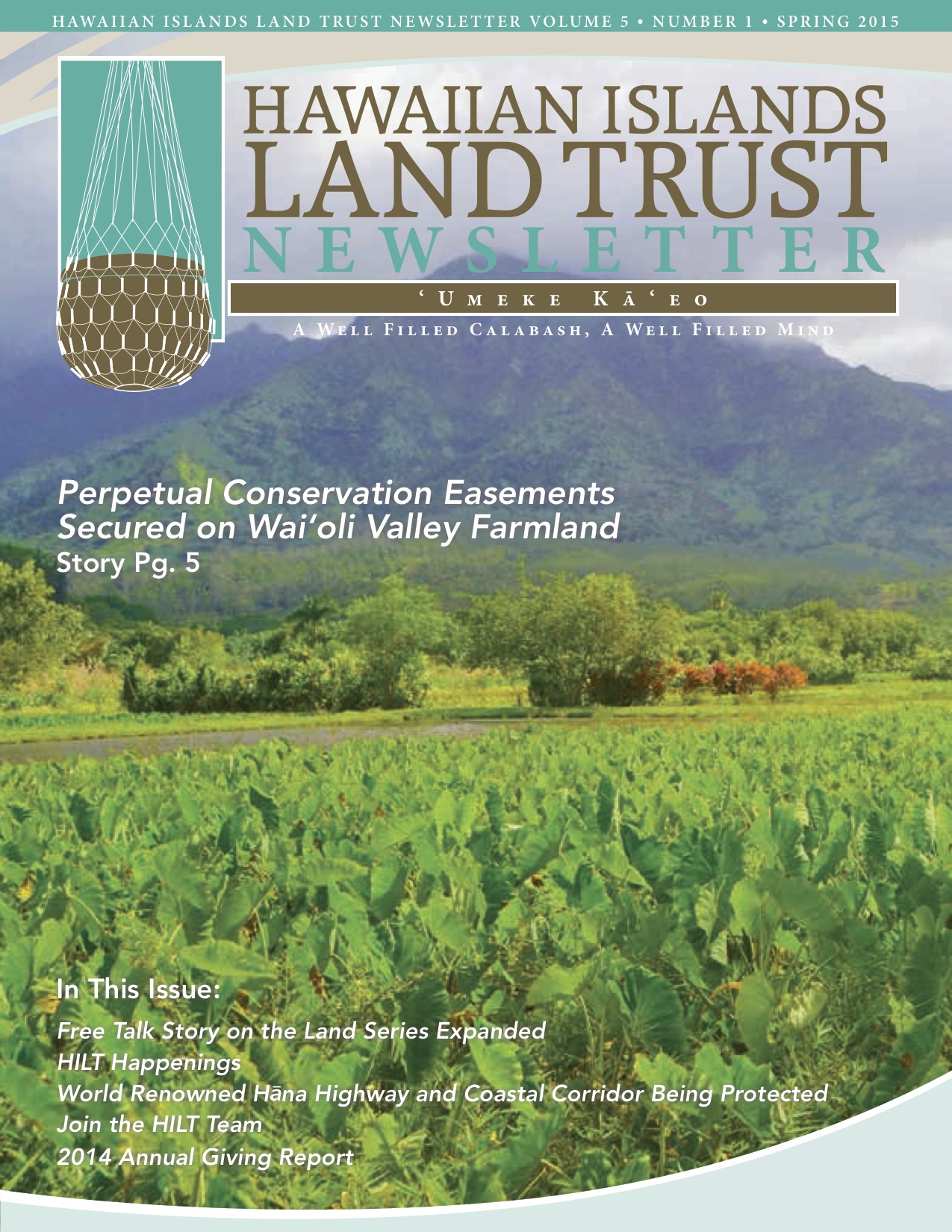 HILT Newsletter   |   Volume Five   |   Number One   |   Spring 2015
Perpetual Conservation Easements Secured on
Wai'oli Valley Farmland
Story Pg. 5
In April, Hawaiian Islands Land Trust ("HILT") accepted two perpetual conservation easements on about 40 acres of wetland taro located in Wai'oli Valley, in the Halele'a district of Kaua'i.  Donated by Gaylord and Carol Wilcox, and their daughters Nicole Pedersen, Darcie Gray and Eliza Wilcox, the conservation easements place permanent restrictions on the important farmland protecting it from future development and degradation.  
"If lands like these are not protected for the long term, we believe pressures that are evident now for housing development will win out, and the majority of Wai'oli Valley will be housing before the century is out," commented Gaylord Wilcox.
Photos: Gaylord and Carol Wilcox in Wai'oli Valley, Kaua'i.  Courtesy of Jennifer Luck.
In This Issue: Free Talk Story on the Land Series Expanded HILT Happenings World Renowned Hana Highway and Coastal Corridor Being Protected Join the HILT Team 2014 Annual Giving Report
Read HILT's Spring 2015 Newsletter.